SEO Tools For Free (You Don't Need Any Paid Tools Anymore)
SEO Tools For Free (You Don't Need Any Paid Tools Anymore)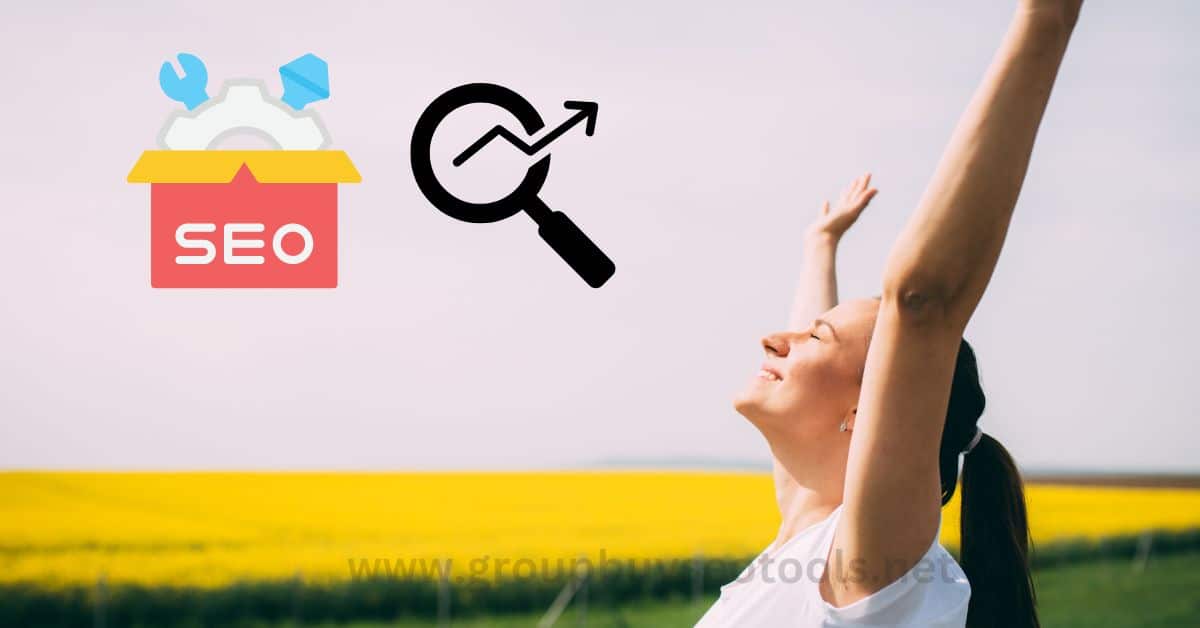 What is Free & Paid SEO Tools?
Free tools providing you rank, web site traffic, reputation, riches, money, etc. There are many free SEO-tools tools in the online platform. We can give you a 100% free SEO tools list. Get pleasure from the free tools they're entirely free.
Premium tools give you more data on any website. It helps you get to rank one google 1st page. Paid SEO tools need to advanced work but you can start with SEO free tools.
7 Best Conversational Marketing Tools of 2023 (Free & Paid)
15 Best Free Stock Video Websites For Great Footage in 2023.
Group Buy Seo Tools Offer 300+ marketing Campaigns & content Tools.
Free SEO Tools List Improve Your SEO Strategy
Keyword Research
Ubersuggest is a very useful free SEO tool. The tool is using for competitor analysis, keyword research, and backlink analysis.
Ubersuggest Freemium SEO Keyword Tool Ultimate Guide.
Google trend is a free seo tools that shows trending topics. You see if your selected keyword has a full year of constant search.
Keyword shitter is free but useful for marketers. You can easily create a maximum of keywords from your seed keywords.
It is a very helpful keyword tool. You can search-volume and CPC data for each search term you enter into Google search engine.
Keywords Everywhere Group Buy- Keyword Tool Chrome Web Store.
Competitor Analysis
SEOQuake is an SEO popular Extension. It helps to show trust scores, domain scores, index pages number of backlinks. The tool also provides the number of page index in the search engines.
Keywords for Featured Snippets
AnswerThePublic– It is a question maker tool. The tool helps to create questions for your content. That is required these days to be featured on Google.
Article Title Idea
The tool create title ideas for any content. However, manual titles are better than using any tool.
Content Mapping for Blogs
Simpimind Lite (Mac) – Creating Mind Maps, Concept Maps, Timelines, and Fishbone Diagrams with Mindmaster. Microsoft Office-style UI. Strict file compatibility. Reduced structure.
Freemind – Free-mind is a free but very useful mind-mapping software. Recent developments hope it has transformed into a high productivity tool.
Coggle – Coggle is a popular free collaborative mind mapping tool. The software shows you better ways to share complex data. There is a lot of complex data that you may not understand but the tool helps you to solve the problem.
Content Quality (readability)
WebFX – WebFx is free readability checker tool. You can check your content readable. The grammatical and duplicate problem is that you can also find the content.
Best Content Marketing Step By Step Tips & Tricks
8 Content Marketing Trends 2023
5 Content Writing Service Tips for Improving Search Engine Rankings
What is content marketing?- Group Buy Seo Tools
With this extension, you can check your content with freestyle and grammarly.
Copyscape is a popular free plagiarism or duplicate checker tool. The tool helps you find out plagiarism or duplicate content. The tool helps you to fix plagiarism content issues.
Similar Content – Similar content is the best SEO content optimization tool. It has a lot of phrases and keywords. It helps you to get a better content score by using Google's guidelines. And LSI to help you increase your ranking in Google.
Website Speed
– Pingdom Make your websites faster and more reliable by monitoring easy-to-use web performance and digital experiences.
GTmetrics – GTmetrics is a free tool that analyzes the speed of your page. The software is being used to check the speed of a free website loading speed. It generates scores for your website or pages.
Shortpixels – ShortPixel is an image optimization and compression API and WordPress plugin that helps improve the functionality of your website. Available in luscious, glossy, and harmless compresses.
Website UI and UX Tester
Google Lighthouse (Chrome extension) – Google Lighthouse is a popular free tool. It is an automated tool for measuring the value of web pages. The tool observes accessibility, performance, and SEO of web pages.
UXCheck (Chrome extension) – UX check makes theoretical evaluation quick and easy. UX Check is a free Chrome SEO extension. It helps you find out what to use for scientific evaluation. Install the extension. Free for personal and commercial use.
Website SEO Audit
Screaming Frog SEO Spider – It is a popular free website crawler tool. It helps you improve onsite SEO by monitoring and monitoring data for common SEO issues.
Backlink Checker
Backlink Shutter – You can find out all the backlinks to your competitors. You can check website backlinks by using the tool.
Ubersuggest – Ubersuggest is an ALL-IN-One free SEO tools. You can check the website backlink. If you don't pay for tools like Ahrefs, SEMrush, and Majestic. So Ubersagest tool for you.
Keyword Position Tracker
Google Algo Hit Tester
Google Penalty Hit Indicator – You can check if your site or competitor's site has received a penalty for anything.
https://www.groupbuyseotools.net/wp-content/uploads/2023/03/Free-SEO-Tools.jpg
628
1200
Group Buy Seo Tools
https://www.groupbuyseotools.net/wp-content/uploads/2023/03/Group-buy-seo-tools.png
Group Buy Seo Tools
2023-03-20 17:10:04
2023-08-06 05:59:05
SEO Tools For Free (You Don't Need Any Paid Tools Anymore)